So the party at the Science Center was kindof a downer. The fun special exhibits were closed. There were about four long lines that you got to wait in to receive one piece of candy, or, alternatively, you could wait in ridiculously long lines to make a cheesy craft, like color a picture of a pumpkin or something. Yawn. We can do that crap at home.


In comparison, Halloween at the Pevely Flea Market ROCKED. We happened upon this well-kept secret of local Halloween celebrations last year and we plan to make it an annual tradition. Basically, you can walk around to the various booths that sell all kinds of kitchy, useless crap and the kids can trick-or-treat for candy. The highlight of the day is the costume contest.

By the way, here's a little tip if you're thinking of attending next year's Pevely Flea Market Halloween Soiree - it's important (and amusing) to keep in mind that not everyone who looks scary is actually in costume. Some folks I could have sworn were wearing those fake "Bubba teeth". They weren't.


Anyhoo, here are some pics of the apes' costumes.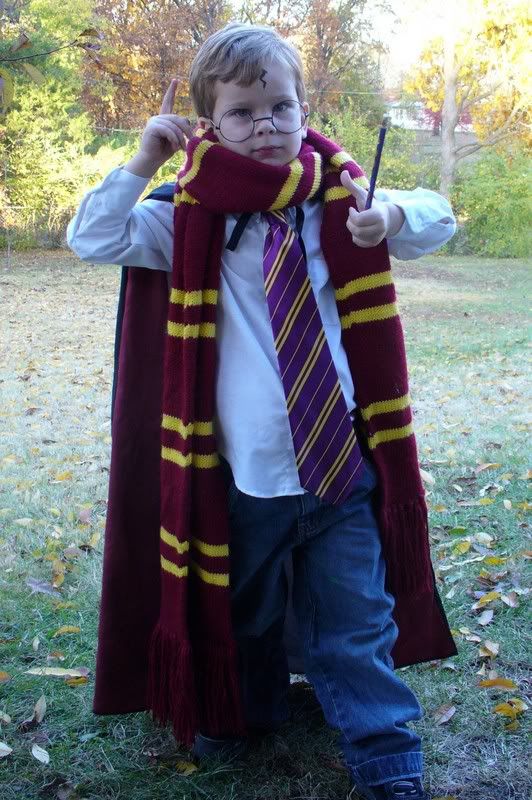 Pie as Harry Potter (complete with scar)


















Tito as a Pirate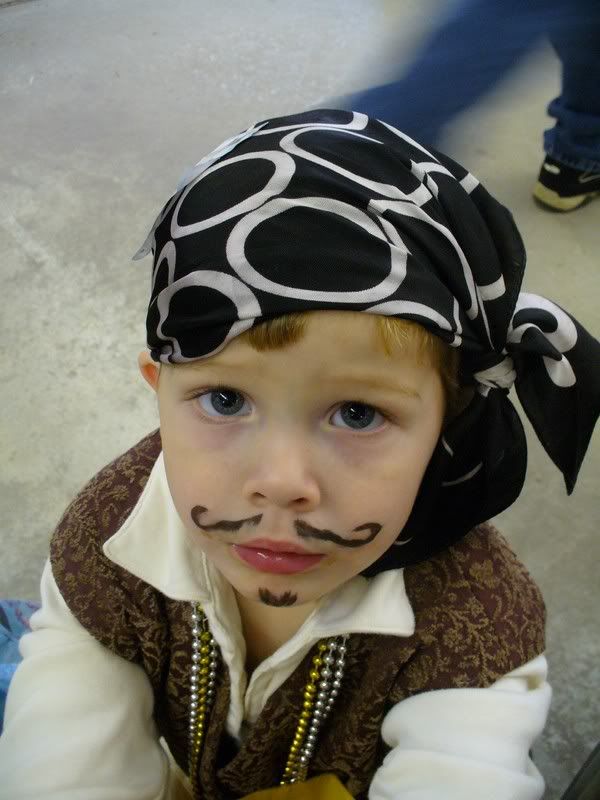 He had a hard time holding still for the moustache-drawing part.

















Beebie was a surgeon, and she got quite offended when people would ask if she was a nurse. Way to defy those stereotypes, Beeb!















This is the Mad Scientist Hospital ID badge that R made for her to wear. It says "Chief of Icky, Very Gross, Extremely Bloody Surgery". It was well-received.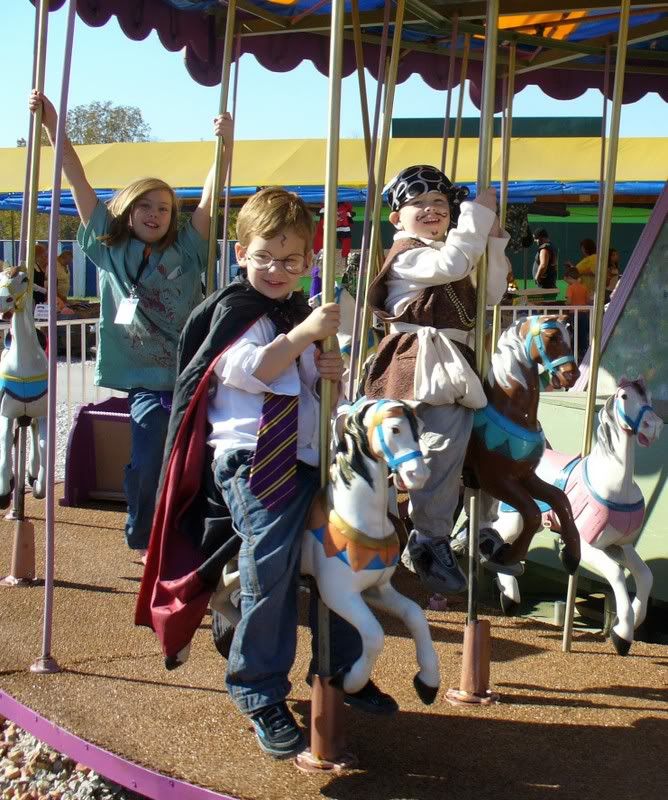 Here they are on the Flea Market Carousel.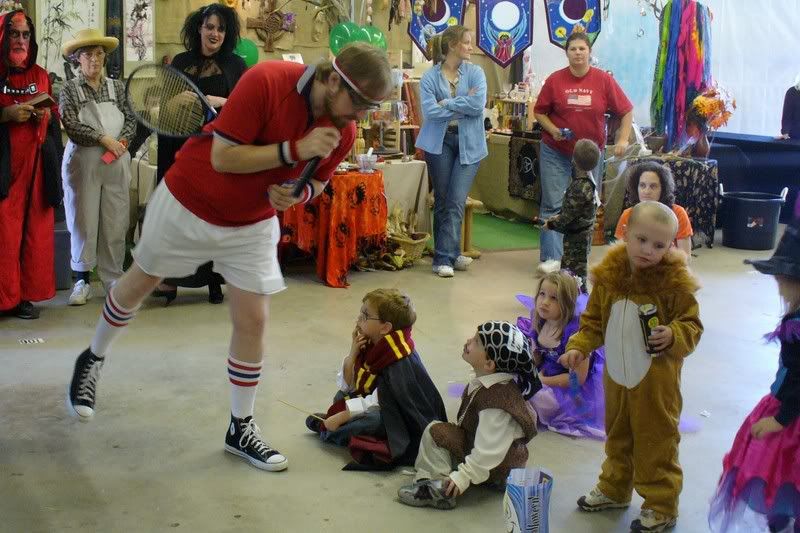 And the costume contest winners were...

Beebie and Tito!




We thought Harry Potter would surely place, but when the judges asked him to cast a spell, he crossed his arms and pouted. So Tito won in their age group, and Beebie placed third in her age group. Pie was pretty miffed until he won a door prize of two movie tickets.

He was so miffed, in fact, that he said -

"If I'm ever in a pie-eating contest, I'm just going to throw the pies at everybody else." Interesting strategy.



Oh, and by the way, I live in the most dangerous city in the US. Perhaps I should suggest to the mayor that Power Panties become part of the standard issue STLPD uniform!