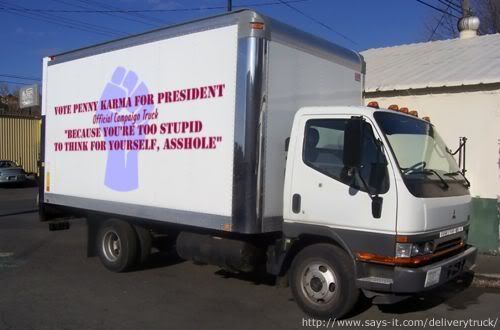 I will immediately outlaw all children's shows that encourage a crescendo of screaming from their target deomgraphic - PRESCHOOL CHILDREN WHO SCREAM TOO MUCH ANYWAY.



"Say 'BACKPACK!' Say 'BACKPACK!!!'"

"BACKPACK!!!"

LOUDER!!!!!!!!!

"BAAAAAAAAAAAACKPAAAAAAAAAAAACK!!!"

I call her Puta the Explorer. Whore.



And Buffy backed out on the Hockey Game because her baby was sick, but she gave me the two tickets and I got to take RIP!!! I love attending sporting events with fellow sports fans, and hockey is my favorite. And Rip is so fun anyway! We had a blast, and the Blues won big!